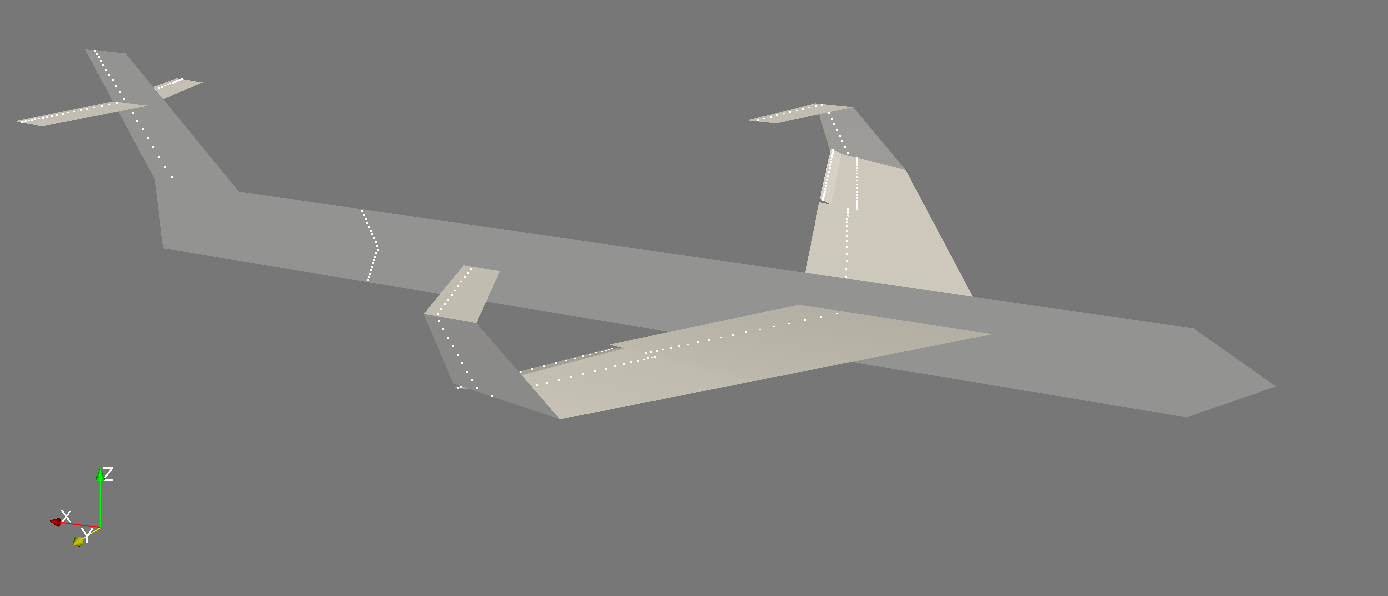 Vortex lattice method (VLM) code for the modeling of lifting surfaces—from isolated wing aerodynamics, to full-aircraft configuration moments.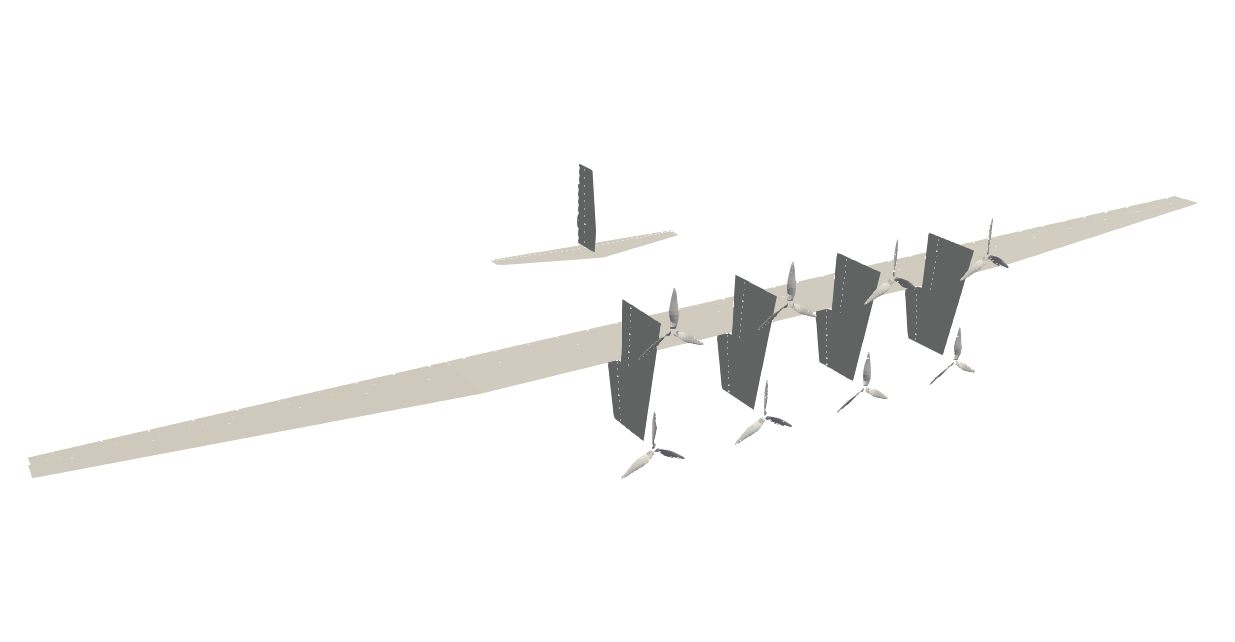 FLOWVLM is a potential flow solver yielding automatic derivatives for gradient-based optimization. The user is able to define 3D geometries subject to any arbitrary freestream direction (steady or unsteady). Its generality allows the computation of aerodynamic properties like sideslip and interaction between lifting surfaces.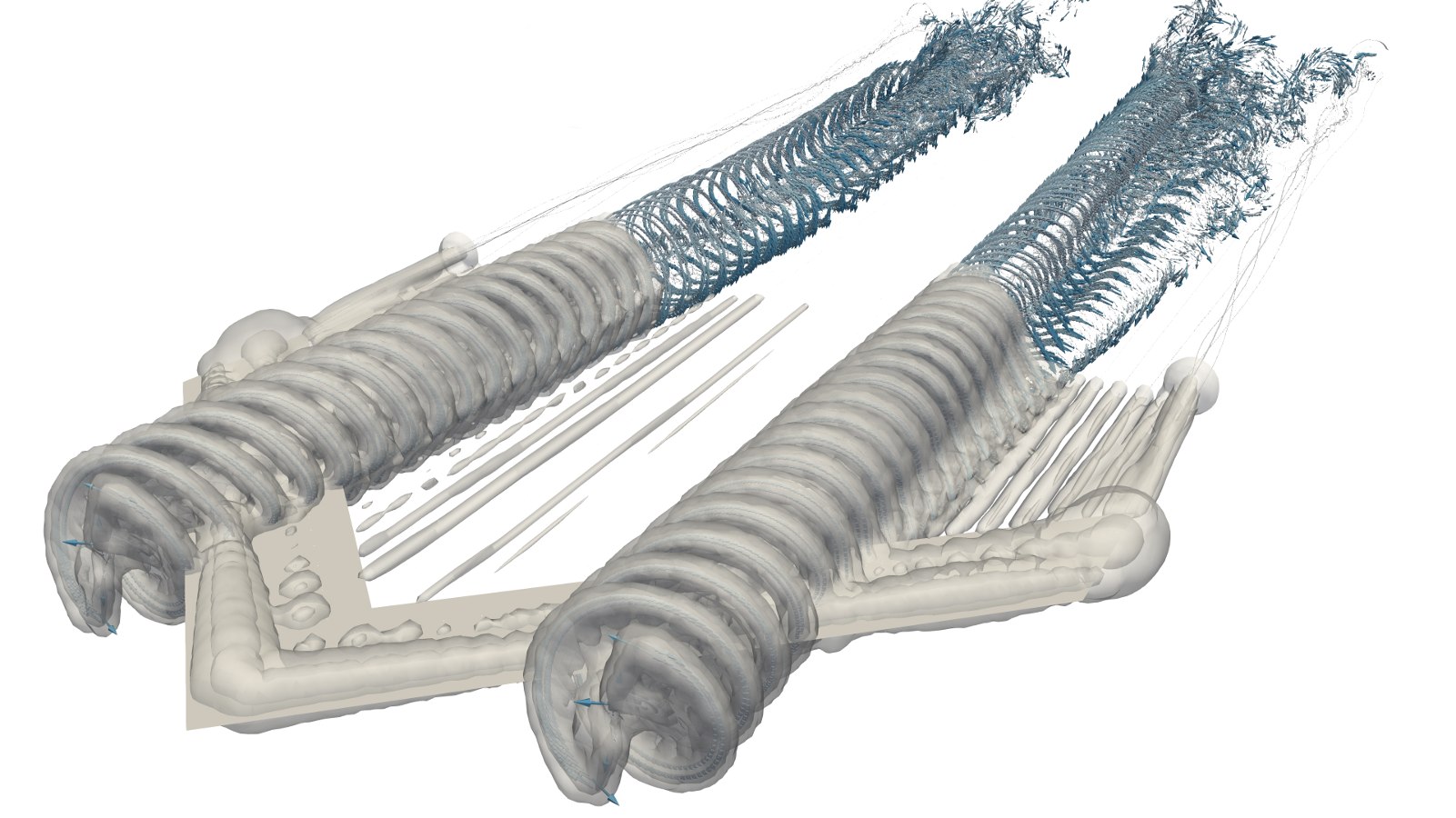 Mixed-fidelity unsteady aerodynamics and aeroacoustics simulator. This suite brings together all the aerodynamics tools developed at BYU's FLOW Lab: Vortex lattice method, strip theory, blade-element momentum, 3D panel method, and viscous vortex particle method. The suite also integrates PSU-WOPWOP (FW-H solver) for aeroacoustic predictions.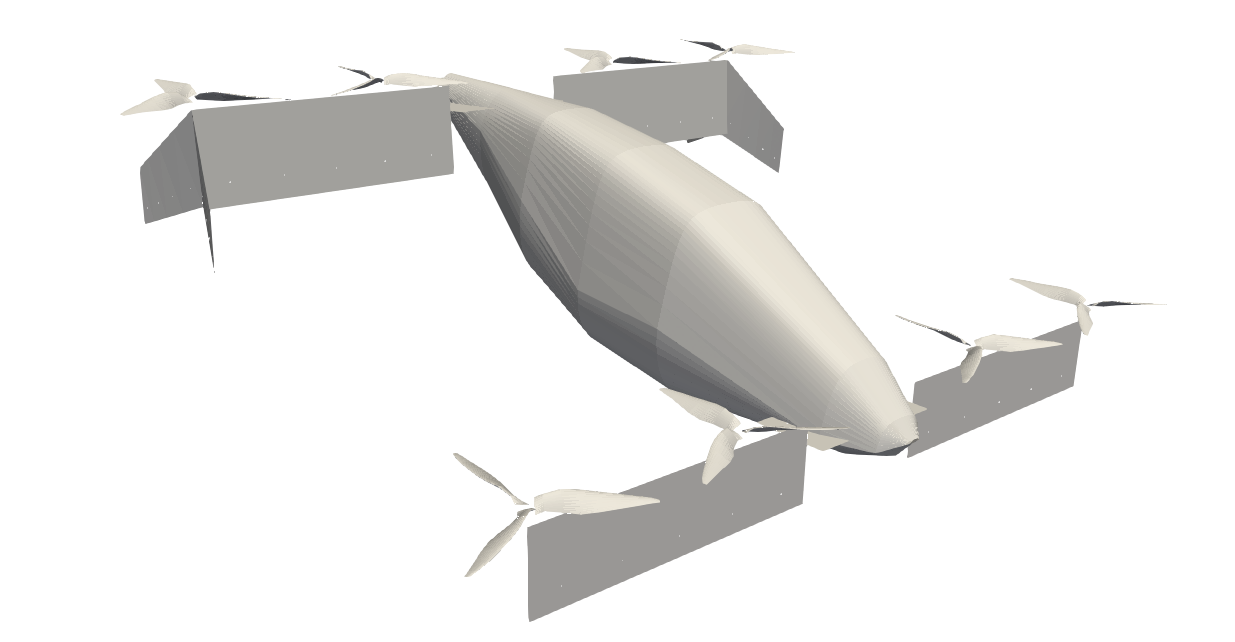 FLOWUnsteady solves all rotor-on-rotor, rotor-on-wing, wing-on-rotor, and wing-on-wing interactions encountered by a vehicles along a prescribed maneuver.
Viscous vortex particle method (VPM) solving the Navier-Stokes equations in a meshless Lagrangian scheme, resolving complicated unsteady phenomena—from flapping flight to distributed propulsion—in a few orders of magnitude faster than mesh-based CFD solvers (RANS/LES).
Accelerated with a fast multipole method and parallelized, FLOWVPM is able to run simulations with hundreds of thousands of particles in detailed aerodynamics analyses for conceptual aircraft design.